How many of us have had the need to "show" the desktop to a remote user during a phone conversation ?
It is said that one image is worth more than a thousand words and so the NethCTI/NethVoice combination has decided to enhance its own Unified Communications & Collaboration solution to give to the end user the power to share their desktop with a remote one.
NethCTI Desktop Remoto
This new application opens different application scenarios, from commercial one which is able to present a new product while sitting in his own office, or to show to a colleague the problem he has with the PC. All remaining active on the phone and without using any additional software.

What is NethCTI Desktop Sharing ?
It is the service of NethCTI application which allows the sharing of the:
entire desktop
one particular application
a single browser tab
with the conversation partner. Simply click on the icon in the call management box and choose what you want to share. The user must have the relative permission for this service.
Supported browsers
Activation and Permissions
The new service is enabled by the administrator through the wizard profiles: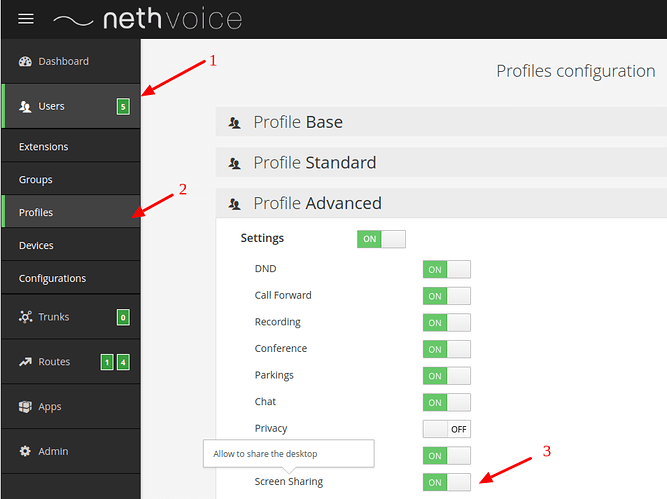 Description
It is possible to share the desktop (display only mode) during a conversation through the appropriate button in the call management box:



Once you have clicked the button you will be able to choose what you want to share: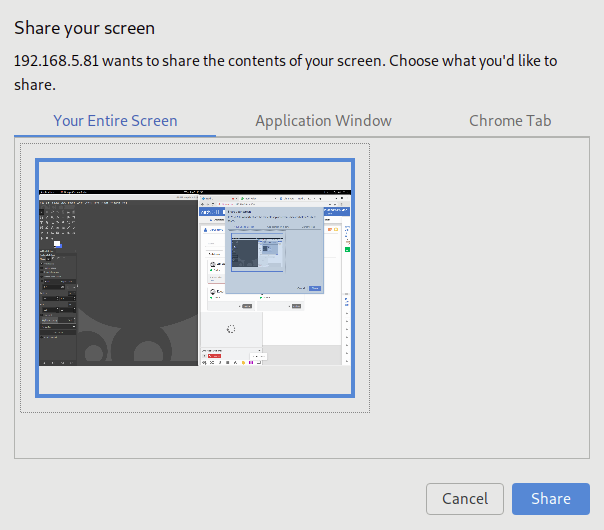 At this point, a message will appear in the CTI of the counterpart to accept or not the sharing: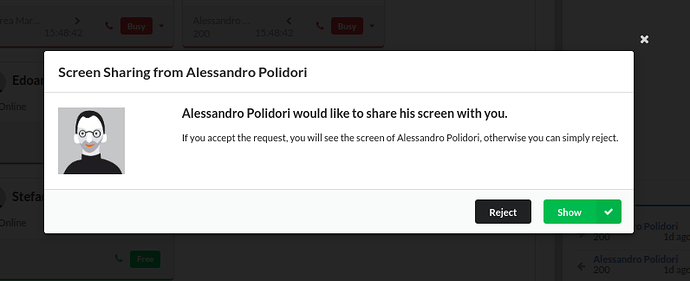 If the invitation has been accepted, the remote desktop will be displayed: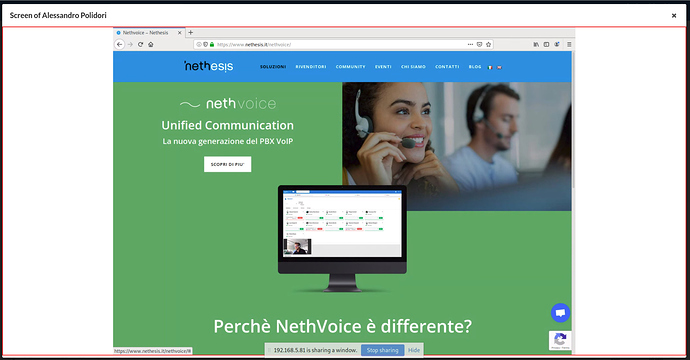 During the conversation, the person who shares is always aware of what he is sharing thanks to a small box above the call management box: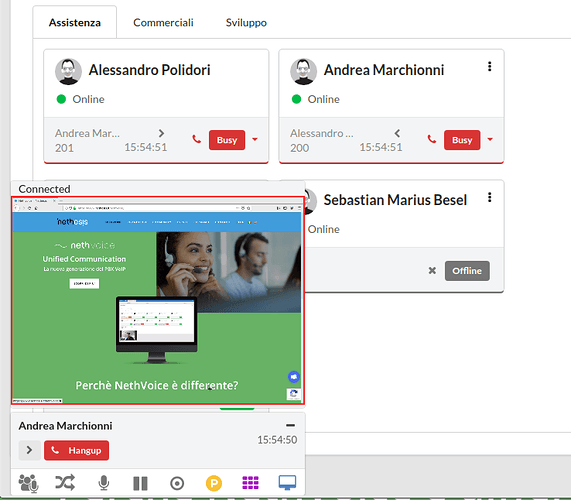 When one of the conversation members decides to terminate the sharing, a notice will be shown to the other side:


Conclusions
The NethCTI/NethVoice combination evolves more and more every day, providing increasingly flexible solutions for every communication and collaboration needs !